I USE CIRCLE CITY SECURITY FOR BOTH MY BUSINESS AND HOME BECAUSE THEY ARE LOCAL AND VERY SERVICE ORIENTED. I DON'T WORRY WHEN OUR BUSINESS IS CLOSED AND WE ARE NOT HOME AS I HAVE THE PEACE OF MIND KNOWING CIRCLE CITY IS ON THE JOB.
Bill Bolander
ACCESS CONTROL SYSTEMS:
With the ability to monitor and restrict entry to your building, you can do much more than simply protect your assets and sensitive areas from theft and other damages —you can also run your business more safely and effectively! At Circle City Security Systems, we offer the most advanced access control solutions to help ensure security access is maintained at all times, giving you peace of mind no matter where you are.
WEB-BASED ACCESS CONTROL
This is the ideal security solution for those who are interested in maintaining access to their building's security while on the go. Our web-based security solutions are also extremely flexible and expandable, in order to fit a wide range of business needs. As your business needs change and grow, your security system can grow with you. With an intuitive interface, user-friendly web pages and smart menu options, access control is made simple and easy.
BADGE SYSTEMS
Restrict access to sensitive areas in your building with the help of Honeywell certified access badges. Photo identification badges easily provide additional security for your business by allowing each employee to quickly identify others by sight. Additional security is also provided when the cardholder's image is shown on security monitors, giving employees instant verification when the card may not be visible.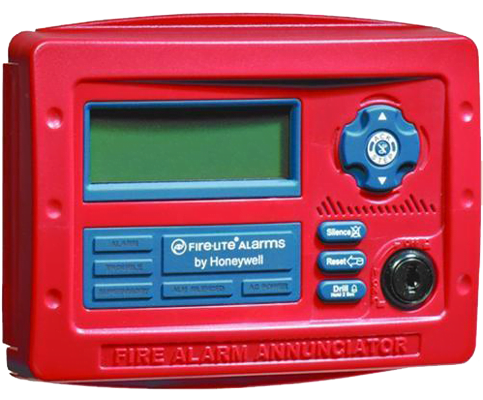 COMMERCIAL FIRE ALARM SYSTEMS:
Circle City Security Systems offers a wide range of safety solutions that are tailored to fit your business needs and your budget. With our custom fire protection solutions, you can enjoy peace of mind 24/7. Our installation, monitoring, inspection, testing and maintenance services ensure that each of our fire systems operates at peak performance.
PROTECT YOUR BUSINESS
The first line of defense in fire safety and prevention is to invest in a high quality and well maintained fire alarm system. With the help of our security experts, it's easy to design a custom fire alarm system that will meet all of your business needs. Some of the features we offer with our Honeywell fire alarm systems include:
Sprinkler Monitoring Devices
Pull Stations
Horns & Strobes
Advanced Smoke Sensing Technology
Point ID
Smoke and Carbon Monoxide Detectors
SCHEDULE FREE QUOTE: 317-548-6297
ADVANCED SMOKE SENSORS
With the help of advanced smoke sensing technology, our fire protection systems respond rapidly to the threat of fire with unparalleled precision. Whether you need to be alerted to the faintest traces of smoke or are interested in avoiding nuisance or false alarms, we can help you design the right system to fit your business needs.
POINT ID
Whether your business is large or small, the Point ID system available on each of our custom fire protection solutions is the best way to track the flames of a building fire. This advanced technology makes it possible to pinpoint the exact location where the fire began —at the earliest possible moments— in an effort to keep the fire from getting out of control.
SMOKE & CARBON MONOXIDE DETECTORS
Never worry about invisible threats wreaking havoc on your business assets with the superior level of protection provided by our System Sensor carbon monoxide (CO) detectors and smoke detectors. With the best that technology has to offer, these system-connected devices come with 24/7 central station monitoring to ensure that the proper employees will be alerted in the event that the alarm goes off, when it is disabled and when it reaches its 6-year end-of-life.
CERTIFIED EQUIPMENT
Keep your assets, your employees and your business protected from the threat of fire with UL certified equipment. Along with at least a full 1-year warranty on all parts and labor, we only use the highest quality equipment to create your custom fire alarm system. To learn more about the commercial fire solutions that we have available, be sure to visit our team online today.
SCHEDULE FREE QUOTE: 317-548-6297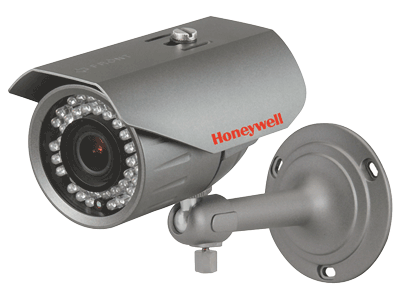 DIGITAL VIDEO
Our high quality and high performing digital video solutions can be custom designed to fit your business security needs. With digital video surveillance monitoring, you never have to worry about what happens while you're away from the office. Enjoy live video access from your smartphone, PC or tablet —anytime or anywhere. You can easily keep track of deliveries, protect against theft and vandalism and monitor employee work habits with live video playback. As an added bonus, you can also receive video clips to be notified when important events occur in your absence.
SURVEILLANCE SYSTEMS:
Video surveillance is not only useful in preventing theft and vandalism but is ideal for providing extra security, monitoring employee work habits and maintaining proper business practices while you're away. At Circle City Security Systems, we offer the best in high-quality video surveillance systems so that business owners can enjoy peace of mind 24/7.
Whether you need video surveillance for your office, retail store or parking lot, we have the right camera or dome solution to fit your specific needs. Our digital cameras provide high resolution video that can easily be accessed on the go. Choose from traditional box cameras, bullet cameras, IP digital cameras, indoor/outdoor domes and more!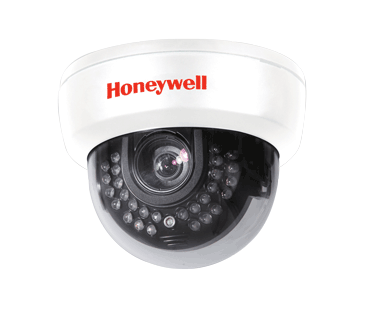 WEB-BASED MONITORING
Help control operational costs and maximize your investment with web-based video monitoring. With an intuitive and user-friendly interface, you can safely and effectively gain access to your video surveillance system at home or on the go.
OTHER SURVEILLANCE SYSTEM BENEFITS
With a high-quality camera surveillance system, you never have to worry about leaving the office again! You can easily help to improve employee safety, deter shoplifting/vandalism, lower your insurance costs and boost employee productivity by investing in a camera surveillance system. Designed for easy web-monitoring or mobile-monitoring, you can easily customize and expand your video surveillance system as needed.
SCHEDULE FREE QUOTE: 317-548-6297
GPS TRACKING:
Never worry about who is driving your business vehicles or where they are going with the help of real-time GPS tracking available from Circle City Security Systems. Give yourself peace of mind by tracking where your vehicle goes 24/7 —anytime or anywhere, when you use your smartphone or PC. Keep tabs on employee drivers, recover stolen or missing vehicles. You can even set up email or text alerts to keep yourself in the know when you're on the go. Set up alerts to monitor when business vehicles exceed certain speed limits and when they travel outside of predetermined geographic boundaries.