Is Your Business REALLY Secure?
To say that things are hard out there for a business is something of an understatement. Even if you pour your heart and soul into a business, you could still run into a variety of obstacles like an inability to properly communicate with your target audience, increased market competition, a retraction of the market as a whole and so much more. All of this is separate from one of the most pressing issues that businesses of all types face on a daily basis, which is theft. You may think your business is secure… but a closer look at the situation might reveal you shouldn't be nearly as confident as you are.
Businesses and Theft: By the Numbers
According to information released by the FBI's Uniform Crime Reporting Program, there were roughly 354,000 robberies nationwide in 2012. This represented a staggering 20.1% increase from the same numbers that were generated in 2008.
In addition to the fact that robberies of all kinds accounted for an estimated loss of about $414 million, the average dollar value of items stolen during a robbery was about $1,167. Banks and other financial institutions, in particular, are experiencing a very serious problem in this regard, where the highest average dollar loss was about $3,810 per incident.
Another very serious issue that many businesses face (that far too many people don't pay enough attention to) has to do with internal theft – meaning employees that steal from the people they work for. According to one recent study:
Internal theft amounts to a $50 billion loss to US businesses each year.
Most businesses lose about 7% of their annual revenue to internal theft alone.
37.5% of employees admitted to having stolen from their employer TWICE at some point during their employment.
Employee theft is the leading cause of inventory shrinkage at 42.7%. It beat out vendor fraud, administrative issues and even shoplifting by significant margins.
The Benefits of a Security System
The most important benefit of all when it comes to security systems has to do with deterrence. A visible, high-quality security system in a retail environment, for just one example, serves two distinct purposes:
Not only does it help provide you with a superior level of visibility into all areas of your business, but it also helps remind everyone – from employees to customers – that they're being watched.
It also serves as a reminder that their actions have consequences. It tells the people who want to do you harm that they'll likely need to go elsewhere and it helps honest people stay that way at the same time.
One of the best ways to make sure that you don't wind up becoming a part of these statistics yourself is through a high-quality security system. Security systems are always present – they're the loss prevention team that you never have to pay, that never takes any breaks and that never look away at the worst possible moment. They show that you take security very seriously and in the event that something does happen, they give you recorded evidence of the crime as it occurred. They're also incredibly effective – according to another study, properties of all types that do NOT have security systems in place are 2.7 times more likely to be robbed than those that do.
Let Us Help Protect Your Business And Give You The Peace Of Mind You Deserve. Please Fill Out Form Below And We'll Be In Touch As Soon As Possible.
Wireless Security Solution To Help With Gun Safety?
While it's true that there are certain "best practices" for gun safety that are essentially universal – like the fact that you should always treat a gun like it's loaded and that you should always keep one pointed in a safe direction – this is only one small part of a much larger story. So many gun safety decisions that you make will ultimately be dictated by your own unique situation, which is why there is truly no "one size fits all" approach to gun safety.
Asset Protection and Gun Safety for the Modern Era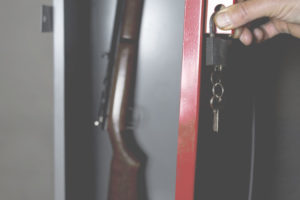 Every home is different, so it stands to reason that every strategy used to protect something as important as a firearm will be situation specific as well. Asset protection devices like Honeywell's 5870API are more than just wireless ways to guard against home theft – with features like early warning notification and alarm verification, they can be the best way to protect your weapon no matter where or how you choose to store it.
By attaching a 5870API to your gun safe, it can use accelerometer technology to "detect" if an attempt is made to move or disturb it in any way. If someone tries to get into your safe, you'll be in a position to do something about it IMMEDIATELY – you won't have to wait to react after something has already happened.
Regardless of the environment, the 5870API provides a solution to help you feel more secure knowing your prized asset(s) are protected as well as ensuring safety in your home or place of business.
We believe there are few topics more important in today's society than gun safety. Please contact us below to learn more about our asset management solutions.
11 Tips to Help Keep Your Security System From Being Hacked
We all understand that with technology comes hacking and the invasion of our information and privacy. Therefore, we go out of our way to use encrypted passwords and install security software on our computers and mobile devices.
However, most people don't give a second thought to their security systems being hacked. But they should because a security system, just like any other device, can be used to spy on your activities or hacked so they fail to go off when an intruder attempts to break into your home. This is a very real threat and one that shouldn't be ignored.
Here are 11 tips to help prevent your security system from being hacked.
Select a brand and a security company with a good reputation.
Avoid buying used security equipment.
Don't use public connections.
Periodically check your logs to make sure you are the only one logging into your system.
Limit the number of devices that have access to your security system.
Make sure your security cameras are encrypted or password-protected.
Use strong passwords and change them frequently.
Never leave the manufacturer's default username and password in place. Always delete those and create your own.
Make sure your wireless network is using

WPA2

(if applicable).
Frequently update your security cameras firmware.
Consider using a virtual private network (VPN) which further restricts the devices that can access the network (if applicable). This will add another layer of security to your system.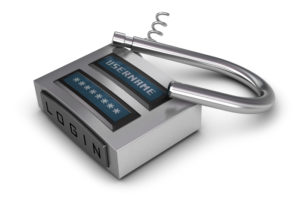 Unfortunately, it's almost impossible to know if your security system has been hacked. And worse, most people don't even know where to look. One of the main red flags that your system might have been hacked is that your security camera is noticeably slower or is not performing like usual. However, this isn't always the case as this type of behavior could indicate a bad connection or a weak signal.
If you would like more information about having a top quality security system installed or would just like more tips for helping to keep your security system from being hacked, please contact Circle City Alarm today. Let us show you the benefits of having a new security system installed in your home and just how cost-effective it can be.
How Technology Helps Protect Elderly?
Though technology is commonly seen as something embraced primarily by the young, this isn't necessarily the case. Elderly people in particular have seen increased use of everything from smartphone apps to general Internet access over the years for a number of interesting reasons. Not only is technology making their daily lives easier, but it's also going a long way to protect them as they continue to age gracefully, as well.

Seniors Enjoy Technology More Than You Might Think
Though the older generations are historically seen as "late adopters" of technology in general, recent years have seen these patterns shift for the better. According to a study conducted by the Pew Research Center, six out of every ten seniors are now active Internet users – with just under half of them being broadband adopters. 77% of adults over the age of 65 have a cell phone, as well.
Despite the fact that there are natural challenges for elderly people when it comes to technology – like certain physical limitations along with a general skepticism as to the benefits they'll receive – once elderly people join the digital world it often becomes an essential part of their daily lives.

The Benefits of Technology For the Elderly
According to a piece originally published in InformationWeek, technology is actually making things both better and safer for the elderly across the board – particularly in terms of elder care. Wearable devices like heart monitors and other health equipment can be used to feed information directly to primary care professionals, essentially allowing for "virtual checkups" without a senior having to find time (or means) to get into the doctor's office.
Wireless devices can also be used to instantly alert someone if an elderly person falls or otherwise becomes incapacitated, allowing them to preserve their independence and stay in their homes on their own longer than ever before.
Not to mention that seniors are regularly turning to social networking sites like Facebook to maintain their connection with the outside world. It is now easier than ever to maintain contact with friends and loved ones, helping seniors preserve their mental and emotional health as well.
Want To Learn More About Our Elderly Devises, Please Contact A Member Of Our Sales Team Below.
Why You Should Consider A Wireless Home Security System?
Wireless home security technology has evolved rapidly over the last few years. What was once an expensive proposition reserved only for a select few is not more affordable and more reliable than ever. There are a wide range of benefits that switching to wireless will bring to the table in terms of your safety, your security, your ultimate comfort and more.
The Benefits of Wireless Home Security
One study from the University of North Carolina revealed that most burglars will usually attempt to find out if a home has a security system installed before they break into it. If such a system does exist, it isn't necessarily always a deterrent – oftentimes burglars will attempt to "cut" or otherwise disable that system so that they can gain entry undetected.
Indeed, the same study revealed that only 60% of burglars said that they would look elsewhere after discovering a home security system. That still leaves 40% that see those systems as little more than a challenge meant to be overcome.
If your home security system was hardwired directly into your telephone line, all one would need to do is find those telephone wires (or separate alarm wires), physically sever them and all obstacles would be removed. With a wireless home security system, however, this isn't something you have to worry about. There are no wires to be cut at all, creating a much safer and more secure environment at all times.
Home Security Automation
Wireless systems also bring with them a host of additional benefits, particularly when it comes to automation. If you know that you're going to be away during the day, you can have the lighting in your home turn on automatically to make it seem like someone is still around. Everything – from wireless motion sensors to lighting to door locks and more – can be programmed automatically, taking guess work out of the equation entirely.
Wireless home security cameras also often allow you to stream live, HD footage from your system directly to a smartphone or web browser. You could effortlessly check in on your home to make sure that everything is still safe and sound, even if you're halfway around the world on vacation at the time.
Learn More About Switching To A Wireless System…Request A Quote Today!
Smart Homes, Smart Life: The Future is Already Here
These days, smart homes are big business. Nearly any type of consumer electronic device or appliance that you can think of – from HDTV sets to smart watches to that fancy new toaster you have your eye on – can all connect to the Internet. They're creating, storing and sharing information with one another, but not for the novelty of it – in an effort to make your life better.
Going Beyond Convenience
While using your smartphone to automatically open the shades in your living room without getting up from the couch is a great thing, the benefits of smart homes go far beyond.  According to IronPaper.com, the three top growing trends in "smart" technology over the next 12 months are predicted to be in smart lighting, security devices and thermostats. What is the one thing these three categories have in common?
It's simple – they're all about making your life "smarter, not harder," if you'll excuse the pun.
Smart lighting doesn't just mean that you don't have to get up from your chair to dim the lights. It means that you can program your lighting to adjust automatically based on your own regular habits, saving you a huge amount of money on your utility bills each month.
Security devices allow you to instantly check in on your home when you're not there, whether you're stuck at the office or are in an airport halfway around the world. At any given moment, you're seconds away from making sure that everything is okay. It's the type of peace-of-mind you just can't put a price on.
Smart thermostats guarantee that you'll always have the perfect temperature without ever having to lift a finger. Many devices can also "learn" and re-program automatically based on how you spend your time at home. Again, this is a hugely efficient way to save money on heating and cooling all year long without actually doing anything.
Smart devices and smart homes in general aren't just a way to make your day-to-day life better, either – studies have shown that they can also be a wise investment should you ever choose to sell. According to research conducted by the experts at CNET and Coldwell Banker, an incredible 81% of people said they would be more willing to buy a particular home if it came with "smart" tech items already in place.
OUR SMART HOME PACKAGES ARE STARTING AT 35.00 A MONTH!! TAKE A LOOK→
Want To Learn More?  Contact A Member Of Our Sales Team Below!
How Businesses Benefit From Access Control Systems?

Access control systems give your business the ability to monitor and restrict entry to your building. In addition, this business asset can give you so much more than simply protect sensitive areas from theft and other damages.  It gives you all the tools necessary so you can run your business more safely and effectively! Lucky for you, we offer advanced access control systems to help ensure security access is maintained at all times, giving you peace of mind no matter where you are.
Web-Based Access Control Systems
This is the ideal security solution for those who are interested in maintaining access to their building's security while on the go. Our web-based security solutions are also extremely flexible and expandable, in order to fit a wide range of business needs. As your business needs change and grow, your security system can grow with you. With an intuitive interface, user-friendly web pages and smart menu options, access control is made simple and easy.
Digital Video
Keep an eye on what goes on while you're away from the office with cameras that can be viewed from your smartphone, PC or tablet. View live video, playback video clips and enjoy total camera control.
Badge Systems
Restrict access to sensitive areas in your building with the help of Honeywell certified access badges. Photo identification badges easily provide additional security for your business by allowing each employee to quickly identify others by sight. Additional security is also provided when the cardholder's image is shown on security monitors, giving employees instant verification when the card may not be visible.
Let Us Help Protect Your Business And Hard Work!
Best Smart Home Automation Options for 2017?
Home automation has changed significantly over the last few years and is something that will make your life much easier and safer that once you have it you'll wonder how you ever lived without it.
Here are some of the best home automation options for 2017.
Home Security
Home security offers many more options than it once did. For example, you could opt for the following:
Motion detectors
Glass break detectors
Photoelectric smoke and heat detectors which offer the fastest rate of detection possible
Water and sump pump detectors
Key fobs that allow you to operate your systems from the palm of your hand
Wireless or cellular communication systems that don't rely on a landline or an active internet connection to protect you and your home
Interactive home security and automation via a Total Connect app (which we'll go over in a minute)
Camera Surveillance
Camera and video surveillance provide real-time video streaming and recording options from anywhere. These systems allow you to view your home even while you're not there so you and/or the authorities can proactively handle or correct any situation that might arise.
Interactive Home Security and Automation
Interactive home security and automation systems use an app that allows you to access, monitor and control all of your home security and home automation devices remotely from any PC or mobile device. One of the most popular apps for this is the Total Connect app. With these systems, you can remotely monitor your kids, pets, contractors, babysitters or caregivers using live video cameras that you can monitor through your PC or mobile device.
Interactive home security and automation systems are also capable of sending you critical alerts or texts. For example:
Receive an alert or text if any designated area has been accessed such as your safe, gun or liquor cabinet, etc.
When your kids arrive home from school (or not)
If a flood or extreme temperature change is detected in your home
Anytime motion is sensed in your designated areas inside or outside of your home
When valuable objects inside or outside of your home are moved
If any type of glass break is detected
With interactive home automation systems, you can also remotely control your security system, door locks, thermostats, lighting and more all from a single app.
If you would like more information about our home automation systems, please contact a member of our sales team below.
Let us show you just how cost-effective automating your home can be!
Security System Terminology Explained
Security system advancements and the growth of home automation technology, many people are not familiar with many of the terms that are associated with them. Therefore, we would like to go over some of the most commonly used security system terminologies.  Knowing these terms will help you make a more informed decision about which options are right for you.
Read Some Common Security System Terminology Below…
2-Way Voice
A feature that allows you to talk directly to someone at the monitoring center through your security panel.
Carbon Monoxide Detectors
Carbon monoxide is a colorless, odorless gas that can cause death if not detected quickly. A carbon monoxide detector is a sensor that will immediately alert you should carbon monoxide be detected.
Cellular Monitoring
Cellular monitoring is a system that is 100% wireless. A cellular system will contact the monitoring center via a cellular signal rather than a landline or broadband connection. That means you don't have to worry about losing service due to cut lines or internet outages. A cellular monitoring system is the most reliable type of monitoring available.
Flood Sensor
Flood sensors will detect the presence of water and alert you before it has time to damage your home or business.
Freeze Sensor
Freeze sensors will monitor the temperatures in your home and alert you once the temperatures drop dangerously low. This will allow you to respond quickly before your pipes have time to freeze and burst.
Home Automation
Home automation is the use of a mobile device to remotely access and control your home's security features and systems. Home automation generally includes being able to remotely access door locks, lighting, thermostats, small appliances, and your security system through the use of a smartphone app.
Interactive Monitoring
Interactive monitoring is the ability to access your security and home automation systems with any mobile device using an app. This will allow you to monitor your home in real-time providing you greater awareness and control over your home inside and out.
Glass Break Sensor
Glass break sensors can detect glass breaking and will alert you immediately if someone breaks the glass on your windows and/or doors.
Wireless Monitoring
Wireless monitoring is the same as cellular monitoring which was defined above.
Smoke Sensor / Heat Sensor
Smoke sensors will detect the presence of smoke in the air and immediately alert you as to the potential of a fire. Heat and smoke sensors work the same and are usually located on the same device.
Window and Door Sensors
Window and door sensors will detect if any of your windows or doors have been opened.
Motion Detectors
Motion detectors can detect motion in your home, including break-ins, flooding, fire, and other types of motion as well.
You Can Learn More About Our Home and Business Security Systems, By Visiting Us HERE
Lower Utility Bills And Stay Protected w/Home Automation!
IT'S ALL CONNECTED
Convenient home automation is at your fingertips via your smartphone or PC! From perfectly timed temperature changes that are set for your arrival home from work, to lights that follow the changing of the hours and doors that unlock to greet your guests.
BE SAFE | BE SURE | BE SECURE
Contact Your Local Home And Business Security Expert Today!
5 Valuable Tips for Keeping Your Home Safe While You're Away
Keeping your home safe from intruders should be your top priority before you head out for the holidays. There are several things you can do to help keep your home safe while you're gone.
1. Create the Illusion of Being Home
You can easily create the illusion of your being home by doing the following:
Have someone pick up your newspapers and your mail. Or you can temporarily pause service. And don't forget to ask someone to remove all flyers that are placed on your door and mailbox, etc.
Have your lights and television put on a timer that will go on and off periodically so it looks like you're home.
Ask someone to park in your driveway while you're gone.
Have someone move your trash cans to and from your driveway on trash days to create the illusion that someone's there.
2. Never Advertise Your Plans
You should never broadly advertise your vacation plans. And that includes all social media postings as well. Only tell your immediate friends and family where you are going and when you will be back. And, never post your trip pictures anywhere until after your vacation.
3. Remove Your Hidden Key
Even with all your best efforts, someone might detect you're not home and rummage around for your hidden spare key. Therefore, you should take up your hidden key, at least until you've returned.
4. Lock Up Your Valuables
If you are going away for the holidays, it's best to collect your valuables such as your jewelry, sensitive documents or anything else that's important to you and put them in an undetectable fireproof safe or rent a safe deposit box.
5. Install a Home Security System
Your best bet for keeping your home safe is installing a home security system. Home security systems are much less expensive than they used to be and if you haven't priced them in a while you are in for a surprise. Not only is a home security system very affordable, they also provide many home automation features as well. And, a home security system, in most cases, will provide you with live streaming video and an online app that will allow you to access, monitor, and control your entire system remotely from any mobile device.
If you would like more information about having a home security system installed, please fill out the form for a free quote. We'd love to show you just how cost effective a home security system can be.
You Can Also Learn About Our Limited Time Free System and Install Offer, HERE
Access Control Security-What Technology Is Best For Your Business?
Need to keep items or information safe? Access control security systems can be a key part of your physical security. Your system can use just one type of technology or a few that we can customize to your unique needs. Access control system technology has a range of complexity and sophistication depending on your security needs and the type of business you have. Access control security systems can help you closely regulate who comes in and out of your business.
Common Types of Access Control Security Systems and Best Fits
Card Access: Card access is ideal for recreational environments like gyms and spas as well as office space. The cards can be programmed to only grant access to certain rooms or levels with a singular card reader.
Biometrics: Biometric access control is basically using a body part to uniquely identify a user. Fingerprints, retinal scans, and

handprints

make for rock-solid access control that can't be transferred. If your business sells valuable items, like a jewelry store, biometric access control is worth the investment.
Proximity: Proximity readers are similar to card access controls but they can read several types of cards and tags. They are ideal for businesses that frequently use vehicles like logistics/warehousing, because they use long ranges to identify vehicles and can used indoors and outdoors.
Magnetic Stripe: Magnetized stripe cards are used in every application from schools to airports. Magnet stripe access control is most commonly used in employee IDs in organizations of all sizes because it's easy to make a magnetic stripe card into one single-purpose access card. The cards can also be encoded right in your own facility.

Benefits of an Access Control Security System
Integrated access control systems foster safety and accountability in any business.
You can control access levels per user and potentially prevent theft before it can happen.
Setting alarms, notifications or area

lockdowns

will keep your business safe in all situations.
You can run many reports to determine who accessed what and when.
You'll have peace of mind that your employees, customers, and business assets are safe.
Keep Your Business Safe With Our State Of The Art Access Control Security Systems!  Contact A Member Of Our Sales Team Today!
What The Beatles Could Learn From Total Connect Security?
 Total Connect Security Resonates With All Walks Of Life
The Beatles are timeless. Even the youngest generations glued to their phones can't help but get into the classics like "Strawberry Fields Forever" and "Hey Jude". But your home security system is an aspect where you shouldn't believe in yesterday.
Honeywell Total Connect
Is more than just a camera to attempt deterring potential thieves from breaking your windows to steal valuables. It's a modern home monitoring solution that uses smart home technology and state-of-the-art motion detection with 24/7 monitoring. Because you've got that fine house with two cats in the yard, Total Connect can even detect the differences between your pets and intruders so your furry friends don't accidentally trip the alarm. Everything from carbon monoxide to kitchen cabinets pawed open is detected,and you can get alerts any time of day along with live video monitoring of those cute things your cat is doing when they think no one's watching.
Get Peace of Mind With Total Connect
Total Connect allows you complete peace of mind in the event that extreme temperatures wreak havoc on your appliances or things start leaking. No need for a Yellow Submarine in your basement: Total Connect's environmental sensors will send you text alerts in the event of a flood so you can jump ship to mitigate the damage. No need to cry "HELP!" if you need somebody in the event of a disaster: with remote locking or unlocking anywhere you've got an internet connection, you can call up a technician in ASAP to inspect a faulty appliance, or a friend or neighbor to check on your home even if they don't have keys to get your furry companions to safety.
There's no hard day's nights with worrying about your kids having wild parties while you're gone because you can watch what's going on in your home from afar at any time.
With 24/7  live monitoring by Circle City Security Systems combined with Total Connect, you can be worry-free eight days a week.
Halloween Security Tips You Should Never Ignore!
What do security tips and Halloween have to do with each other? Well, everything really. Halloween is one of those times when it's hard to determine what looks suspicious and what doesn't. People are all out and about, adults and kids alike, dressed in their Halloween duds. And that alone makes what would normally seem odd, seem normal. Along with strange behaviors that might accompany the costume, not to mention that we open our doors to anyone and everyone who comes by. Halloween is a thief's dream! So who's to say what might look unusual on Halloween?
Here are a few Halloween security tips you should never ignore.
Keep Your Garage Doors Closed
An open garage door is just an invitation for someone to enter your home when you're not looking or to vandalize and steal something from your garage. Additionally, it wouldn't hurt to keep your vehicles in the garage with the doors closed and locked on Halloween as well.
Avoid Anything With an Open Flame
Kids, costumes and open flames are just an invitation to disaster. Therefore, it's best to keep lit pumpkins up and away from the path of trick-or-treaters. It's also a good idea to avoid decorations such as candles or brown bags with candles in them to light your walkway or driveway.
Use Proper Lighting
On Halloween people are all over the place and therefore it might not look suspicious to someone that there are strange people in your yard or around your house. However, you still don't want people on your property where there're not supposed to be. Therefore, it's best to install motion sensor lighting to discourage people from scoping out your house while you're distracted with handing out candy. Additionally, motion sensor lighting will also help prevent falls as well.
Other Halloween Safety Tips to Keep in Mind
There are plenty of Halloween safety tips that should be applied on Halloween, and the rest of the year really. Here are a few suggestions to think about.
Don't allow your kids to take shortcuts through yards, alleys or other unknown areas.
Have a set trick-or-treat route in case one of your kids gets separated from the group he/she will know exactly where to find you.
Have your kids use the buddy system, even if you are accompanying them and especially if you're not.
Remind your kids to never enter strange houses or cars.
Make sure you post all security company window and yard signs.
Talk to your kids about Halloween pranks and the consequences that could accompany them in an effort to curb such actions.
Make sure all your doors and windows are locked before and after trick-or-treating.
Install a Home Security System
A home security system is your best bet when it comes to protecting your home and family during Halloween, and any other time of the year for that matter. For example, a home video security system will allow you to monitor, in real-time, via an app, all areas of your home inside and out.
Additionally, a home video security system will record everything. So if something happens, you'll have a record of it, which could ultimately save your family's life and quite possibly the lives of others. It's a small price to pay for the security of your home and family!
If you would like more information about installing a home security system quickly and easily, please contact Circle City Security Systems, Inc. today. Let us show you just how priceless having a home security system can be.
Check Out Our Free Security System and Install Package, HERE
4 Insane (But True) Facts About Home Security
Maybe you haven't bought a home security system for your home yet and are considering it. You might feel like your neighborhood is safe and that you have good neighbors, or few of them at all.
Here's some surprising facts about keeping your home secure and why you shouldn't hesitate to install a home security system.
1. 60% of convicted home invaders say that the presence of a security system made them target a different home.
Simply seeing that sticker in the window or a camera is enough to stop most would-be thieves. Yard signs and other visible signs around your home's perimeter can be a deterrent to home invaders. The front door and window shouldn't be the only places where burglars become aware that you have an alarm system.
2. Most break-ins are perpetrated by your neighbors.
Not necessarily the nice people who live next door to you or down your block, but they're most likely to live within just two miles of your home. Home intruders aren't likely to come from afar to just randomly break into houses in your area. Your home is most likely to get broken into by people who have close enough proximity to learn the hours of the day you're most likely to not be home and checking for signs that you haven't been home in a while, like tall grass and piling up sales papers on the doorstep.

3. A home can be burglarized in less than 10 minutes.
Many home intruders are hardened thieves who have closely studied break-ins, and how to get what they want and leave before neighbors or the authorities notice. They look for homes that are easy targets– like ones that blatantly lack alarm systems– and because they're also likely to live nearby, are familiar with the local floor plans to make the job even faster.
4. Unlocked doors and windows on the first floor are the most popular points of entry.
A surprising amount of people don't lock their doors, or just forget to lock their windows especially if the weather's been nice and windows are constantly being opened and closed. Many burglars will just try the door first, then a window. Even if you're at home, it's prudent to be mindful of keeping these points of entry locked.
Don't Fall Victim To A Burglar When It Can Be Easily Avoided!  Schedule An Appointment And Let us Protect You and Your Family For Years To Come! 
Do You Really Need GPS Auto Tracking?
News about Auto GPS tracking seems to be everywhere right now. That's because it's getting more affordable and available than ever before. And many of them can be linked right to your smart phone or other device. Do you need a GPS tracker on your car? Let's look at some reasons why you should strongly consider just that.
Individual Drivers
The FBI estimates that nearly 700 thousand vehicles were stolen in 2014, the most recent year for which they have released data. That's about 1 vehicle every 46 seconds and a national cost of $4.5 billion. GPS trackers help police catch car thieves, and, in many cases, allow the car to be returned unharmed. The more vehicles that have GPS tracking, the harder it will become to be a car thief. But every car without tracking will be vulnerable to a theft.
Business Owners
If you have a fleet of cars, you are also concerned about theft. And you may need to know where your drivers are to coordinate and communicate between job sites. Or you may need to be aware if someone is not where they are supposed to be while on your dime. GPS tracking just makes good business sense. It's one of those technologies that, very soon, we'll wonder how we ever lived without.
Parents of Teen Drivers
This is a big one. When you allow your child to get behind the wheel, you know that it will take a little time before they learn the ways of the road. We won't try to scare you with statistics. We know that it's scary enough. Knowing where your child is in the case of an emergency or just a failure to "check in" with you can give you a peace of mind never before possible. If you have a teen driver, this is a technology that you should not be without.
You may be an individual, business owner or a parent. Or you may be all 3. Regardless of who you are, if you have a car, you want that car to be safe. GPS auto tracking makes sense for everyone. Visit our website to start protecting your car today.
Learn More About Our Auto GPS Systems, HERE
Fall Home Security Tips
Make Sure Your Home Is Protected This Fall with These Security Tips
Summer weather conditions can lull homeowners into a false sense of security that can linger into Autumn. Here are a few examples, and ways to counteract them.
Door Security Tips
Doors should be locked for safety regardless of the season. Having gotten through the summer without indecent can get you feeling sure nothing bad will happen as we approach Fall. Locking doors is a simple thing to do, and it can mean the difference between having time to defend your home, and not.
Windows Security Tips
Depending on the type of climate you live in you may or may not have your windows secured. If you get a cool breeze through in ordinarily hot weather, it can be tempting to leave your windows open. If you do leave your windows open, there's no reason not to have screens securely in place. You might also consider contact or motion alarms near open windows.
Garage Security Tips
After knocking yourself out working in the yard, it can be tempting to just throw things down and leap into your hammock without taking any precautions. Remember, Fall is a busy time of year for home invaders as the cooling weather gives criminals elevated courage. It's no time to let your guard down.
Fence & Gate Security Tips
A fence may make a home look more secure, but if it doesn't have quality locks, or is easy to jump over, it actually makes your home less secure. That's because a fence that's easy to pass offers crooks a place to hide midway between the street and your home. If you have to have a certain piece of fencing, a good way to make up for the security risk is to install motion sensor lights around the perimeter of your home. A good sized dog wouldn't hurt either.
Yard Security Tips 
After having played with your summer toys all season, you may leave bikes and trampolines and such out in the yard. Bikes are especially attractive to thieves and are among the most frequently stolen of all items. You want to lock them up securely, and consider expanding your security system into the garage or shed.
Let Us Come Out And Assess Your Property To Ensure Your Protected This Fall And Forever! Contact Us Below: 
Home Security Advancements w/kids BTS!
Are The Kids Safe While You're At The Office?
Unfortunately, many parents work during the day, which means their kids are coming home from school to an empty house with no parental supervision. Obviously, that's not the ideal situation. But fortunately, there's an app for that. You are probably aware that home security systems have evolved and you won't believe what today's technology can do for you. So get ready to be amazed!
What is Total Connect?
Total Connect is a Honeywell remote service that's controlled via an app that gives you interactive security system capabilities for any Z-Wave enabled devices in and around your home. You can download the app to your smartphone, tablet  or any other mobile device. And it can be used to remotely control your enabled systems and view your home in real-time from wherever you are. The Total Connect app is highly rated by its users receiving four to four and a half stars on Google Play and Apple iTunes respectively.
What Can Be Controlled From the Total Connect App?
What you can control from the Total Connect app will depend on which home security system features you have installed and if they are Z-Wave enabled, which most of them are these days. Here is a sampling of what you can control from your Total Connect app.
Indoor and outdoor lights and timers

Thermostat

Door locks

Garage doors

Security systems

Video cameras

Vehicle GPS tracking system
Does the Total Connect App Send Event Alerts?
The beauty of the Total Connect app and the associated systems is that it will send you real-time alerts for any activity occurring inside and outside of your home. This is perfect for knowing exactly when your kids arrive home from school and monitoring them while you're not there. You will be able to see if they have eaten, are doing their homework, have unauthorized visitors or are texting when they are supposed to be doing their chores. You will also be able to make sure they are safe and sound at all times and immediately call for help if you detect a problem.
You will come to depend on this app for everything, including knowing who is at the door before you answer it and giving the illusion of being home when you're not. This system and its associated alerts are also invaluable for monitoring the activity of babysitters, pets, delivery drivers, contractors or anyone else who enters your property.
Does the Total Connect App Have a GPS Function?
Yes, the Total Connect app does have a vehicle GPS tracking function that will tell you where your vehicle is at all times, how fast it's going, if it travels outside your set boundaries and will help recover it if it's stolen. It can also help you monitor and recover any lost or stolen valuables as well. The Total Connect app is easy to use and will send you alerts based on the presets you've selected.
If you would  like more information about having a home security system installed, please contact us today and let us show you just how easy and affordable it can be.
Who Invented The Security System?
We got to thinking, how can you know where you are going if you don't know where you came from? This made us wonder who invented the first security system. Well we did our research and this is what we found.
The person who invented the first security system was Marie Van Brittan Brown. The patent was filed for in 1966. She was a nurse living in Jamaica, Queens who worked odd ours like any other nurse.  Albert Brown, her husband, was an electrical technician. At the time, the crime rate was relatively high in her neighborhood. She felt uneasy with possible problems that could occur with her sleeping during the on her off hours. She worked with her husband towards a solution that would make her more comfortable with her situation.
Why Did Marie Decide To Invent The System:
Her biggest worry was answering the door to strangers. In 1966, the only way to identify the person at the door was to answer the door. They used multiple security cameras that peeked through four peep holes. They were placed at different heights so they could capture who the visitor was, whether it was a taller person or a child. There was a television monitor placed in Marie's room for her viewing. It was also equipped with a two-way speaker system so Marie could speak with the visitor.
The Technology Van Brittan Used:
Now this is the part that you probably didn't think could have been invented in 1966. If she felt the visitor was a threat, she pressed a button that would notify a security firm, neighborhood watch, and the neighbors. If it was somebody that she knew and wanted to let inside, she'd press the button that unlocked the door.
The ideas behind their invention hasn't changed but the size of the devices have shrunk significantly. In addition, the technology we use today! We are glad they paved the way for security companies like us to make the world a safer place.
You Can Learn More About Our Security Systems, HERE
Leading Causes of Fire
House fires can be very traumatizing to a family!
According to the National Fire Protection Association (NFPA), there are more than 360,000 house fires a year. The important aspect about that statistic is most of them were avoidable. There are some causes of fire that occur more than others and we want you to be aware of them.
CANDLES
A candle can help set a mood or give off a pleasant scent in a room. It is a useful tool until it tips over and catches something on fire. According to the NFPA, there are an average of 10,630 fires in the U.S. that were started by candles, causing 115 deaths, 903 injuries and approximately $418 million in property damage per year. When lighting a candle, don't leave the room until you have blown it out.
SMOKING
It seems like it would be harmless. One cigarette burning down a whole house? It has happened more than you would have guessed. The NFPA has reported on average 17,600 related fires causing 490 deaths and more than $516 million in property damage per year. You could smoke cigarettes every day in your house and nothing happen. But remember all it takes is the ember to fall on one flammable object and you could be paying big for it. An easy solution is if you must smoke, do so outside.
ELECTRICAL
This is why you don't hire a cheap electrician. The NFPA reported that 47,700 houses per year were damaged due to fire because of an electrical breakdown. House fires because of electrical problems on average cause 418 deaths, 1,570 injuries and $1.4 billion in property damage per year. You will save money in the long run by spending more now on a better qualified electrician.
COOKING
Be aware of who the good chefs and the bad chefs in the house are. House fires from cooking are started by using the stove more times than the oven. It usually starts with the grease catching fire. It can spiral out of control in a matter of seconds if you are not in the room or paying attention. The NFPA says that 156,600 totaling $853 million dollars in property damage per year due to fires started in the kitchen. Make sure to keep paper towels and other flammable products far from the stove when cooking.
It is important to have a fire alarm system in your house so that the closest fire station can be notified as soon as possible. When a fire has started, you need to exit as soon as you can because house fires can spread throughout the house in a matter of minutes. Your life is more important than some valuables inside your house. Hopefully this information can make you more aware of possible dangers and help you avoid them in the future!
Contact us below if you are interested in learning more about our fire alarm systems!
Total Connect-Interactive Security "Smart House"
Control Your Home in The Palm of Your Hand!
The future is now. You can now have total control of all the electricity in your house or workplace from the palm of your hand and your laptop.  Our home security systems give you the power to lock down your home or business with a touch of a button. Total Connect-Interactive Home Security lets you check on how the babysitter is handling your children while you are out, make sure no unwanted guests have found an open window, or even close the garage door that you forgot to close. It has so many capabilities that once you have it, you will wonder why you went so long without it. You will have your very own "Smart House."
SECURITY
The Total Connect-Interactive Security is top of the line security. When leaving the house or place of business, you can open up the Total Connect app and press the ARM button. That will lock up all possible entry ways that you might have forgotten about. This gives you the peace of mind when leaving the house or workplace that everything will be the way you left it when you return. Total Connect establishes a real time connection with your security system. Once connected the live session will execute desired commands.
VIDEO
We add up to six surveillance cameras around your house or building. The surveillance cameras can be on the exterior or interior of the house or building. The video streaming from the camera surveillance is mobile compatible. No matter where you are in the world, you will be able to pull up on your phone and see what your children are doing in the kitchen or anywhere else in the house. For business purposes, when you are out of town you can see if your employees showed up for work or not. For security reasons, if an alarm is triggered then the cameras will immediately start recording so you are more likely to catch the perpetrator.
AUTOMATION
These features are what make our Total Connect-Interactive Security makes your home or business feel like a "Smart House." Whether you are just lounging on the couch or working at your desk, you have the ability to change the thermometer, dim the lights, open or close the garage door, and lock or unlock any door you want. You can even set the temperature to a schedule so you are not spending extra on air conditioning while nobody is in the house all day. Also you can customize your dashboard on your laptop and mobile device to your preferences.
Let's summarize and go over some extra features:
Customizable dashboard screen

Easy-to-use security system interface

Intuitive prompts and vivid graphic icons

View real-time system status

Control thermostats, lights and other devices in your home

Receive important email and video alerts

View live streaming video from a mobile device, PC or MAC
To set up your "Smart House" and or curious about the system, please contact our sales team below.
Contact Our Dedicated Team:
Security Cameras Offers A Complete Home Security Fortress
There are a few different reasons why people choose to upgrade their home security. Maybe someone in the neighborhood was robbed, maybe it happened to a close relative, maybe you just can't stand the thought of your family being unprotected anymore. Whatever your reasoning, the fact remains, you can't be too cautious when it comes to your home or business security. Honeywell Total Connect offers you the peace of mind to see your home or business from any device anywhere. When we install a Honeywell Total Connect system, we place security cameras all throughout the home or business. We also place sensors on doors and windows. You might be wondering why you need security cameras when you have door and window sensors but just remember that the added benefits of cameras are endless. Cameras allow you to:
See when your kids get home from school
Keep an eye on your pets while you're away
Monitor employees at work
Make sure the kids don't leave the house
Monitor the house while you're on vacation
Look after an elder relative
Watch the kids outside while you're inside
Identify thieves in a home or business
Record insurance claims (for both home and auto while in the driveway or garage)
There really is no better system to keep your home or business connected. The use of security cameras allows you to do all the above plus more. To discuss a Honeywell Total Connect System with a Circle City Security representative, call 317.542.7087.
Safety Tips for Anyone Staying Home Alone
According to the FBI, in the United States:
one property crime happens every 3 seconds
1 in every 5 homes will experience a break-in or home invasion
60% of rapes occur during a home invasion
38% of aggravated assaults happen during a home invasion
Don't Answer the Door
Now days if someone knocks on your door unexpectedly, it's usually a package delivery or a sales person. Unfortunately, this can also be a common disguise for intruders. By simply going up to your door, they can learn a lot of information about you. They can figure out what times of the day you are gone, and if you open the door, they can peek inside your house to get a general layout. Keyholes are a thing of the past, generally they are placed in the middle of the door, so you can see who is standing on your front porch; but the side windows next to the door are your worst enemy, intruders can see you walk by the door to look at the keyhole. Pretty ineffective right?
Talk Outside
If you choose to open the door, be sure to go outside to talk and shut the door behind you. Never let a stranger inside your house. It is important to talk with the solicitor in clear view of the street. It is required for any salesman to carry photo identification that clearly states their employer. Be sure to ask for that right away. Another tip, is to always make it known that other people are in the house. Even if you are alone, make some notion that someone else is with you, simply for the sake of protection.
Signs
Often sales reps with bad intentions avoid the houses with security system signs out front. It also doesn't hurt to put up a sign that says "No Solicitors." These signs can prevent salesmen from coming to your door, but doesn't necessarily stop them from a home invasion. And if you have one of those signs up and someone rings your doorbell, DO NOT ANSWER. By law, that is trespassing and who knows what that person is up to. However, when a home invader sees a security system sign (which offers more protection than a "no solicitors" sign) it is pretty obvious they have no chance of entering the home without getting caught.
Make It Easy
GET A SECURITY SYSTEM.
Why take the chance? With an elite security system, you can see all areas inside and outside of your house without having a second thought of who it might be. We have systems with video cameras, alarms, and safe locks, to ensure safety for everyone and everything. Don't put yourself or your family at risk by not having a security system. Intruders wait for no one, don't be a victim.
Free Installation and Equipment!
Act now on our limited time offer on our Basic-WIFI option. We are doing a free installation of the Lynx 5210 with WIFI card, alarm on 2 doors, 1 motion sensor, and 1 keyfob. To qualify, you must have existing wireless router that is capable of WPS and an active internet connection.
Honeywell's LYNX Touch 5210 (click link to see features) all-in-one home and business control system features a crystal clear, full-color 4.3″ touchscreen with graphic icons and intuitive prompts for easy operation. It features live video on demand, Z-Wave® automation capabilities, advanced alarm communications, garage door notification and control, tornado alerts for U.S. and Canadian residents, and remote software upgradeability.
Here are some statistics, according to SafeWise, that might propel you to take our limited time offer while you can!
2,000,000 home burglaries are reported each year in the United States.

Every 13 seconds a home intrusion is committed.

Homes without security systems are up to 300% more likely to be broken into.

2.5 million+ home intrusions are committed each year.

About 30 percent of all burglaries are through an open or unlocked window or door.

Nearly 66 percent of all burglaries are residential (home) break-ins.

The highest percentage of burglaries occur during the summer months.

Only 17% of the homes in U.S. have a security system.

In 2013, burglaries account for $4.5 billion in lost property

Some insurance providers offer discounts up to 20% when a home security system is installed

Police usually only solve about 13% of all reported burglaries mostly due to a lack of witnesses or physical evidence
Protect yourself, your family, and your valuables from potential intruders coming into your home. Our free installation gives you the opportunity to do that today! 
GET YOUR FREE INSTALL AND EQUIPMENT HERE: 
Implementing Security Systems Into a New Home
Building a home requires a lot of preparation and planning; your home security should too! Security should be a part of the plans for your new home and not just added to the home after the fact. In fact, new home security is perhaps the most important part of the building process. Here are some tips for securing your newly built home.
1. Have the security system installed before you move in
There are a few reasons to do this but the main reason is to protect any valuables that might already be in the home before you spend your first night there. Additionally, installing a security system takes some getting used to; having it there when you first move in will expedite that process.
2. Don't move valuables in until you spend your first night in the home
This is exactly why we recommend having the security system up and running before you move in. In the event that you do have to move some possessions in before your first night in the house, you'll want the house secure. New construction homes are many times a target for thieves because they know the house may be unoccupied. If at all possible, don't move anything valuable into the house until the first night you stay there.
3. Be weary of what plants and shrubs are around your house
Tall bushes, hedges and shrubs make an easy place for would-be thieves to hide. Any time a thief has a chance to study the inside of a house up close, it weakens your security.
4. Secure garage doors
Garage doors are many times neglected when it comes to security. Since homeowners often leave the door connecting the house and the garage unlocked, this makes the garage doors an extremely important part of your home security.
5. Find or start a neighborhood watch program
Neighborhood watch programs can be an extremely effective way to deter criminals. Ask around the neighborhood to see if such a program exists. If it doesn't, it isn't hard to start one!
Building and moving into a new home is an exciting time in life. Don't let that moment be ruined by criminals. Take extra precautions to ensure your new home is secure. For more information, call 317.542.7087.
Total Connect – Interactive Home Security System
Sometimes a simple alarm system won't suffice when it comes to leaving children at home alone or going away on vacation. With the advancement of modern technology, we have the latest and most advanced security system for your home so there is no need to worry when you're away.
Control the safety and security of your home from your smart phone, PC, or compatible web-enabled device with Total Connect!  Don't let intruders take advantage of your home when you are on vacation, out at a ball game, or spending a night out with friends. Home invasions are not something you want to take any chances with.
Control your thermostat:
Using less energy saves you money and keeps your home a comfortable temperature all of the time!
Control Your Lights:
This can be very helpful especially if you are gone at night or see in a video camera that someone is near your house, turn on a light to make it seem as though someone is home
Get access to everything, Know when:
A safe, gun, or liquor cabinet is opened

Motion sensed in in protected area indoor/outdoor

Valuable object is moved indoor/outdoor

When your child arrives home from school – or doesn't

Security system has been armed or disarmed

Flood or extreme temperature change is detected
Video Surveillance:
Live video on up to six cameras at a time

Look in your home or office with video – no need for a security system
Put your mind at ease with our elite security systems and consider advancing your home security – or lack there of with Honeywell's Total Connect! At Circle City we can cater to whatever home security system suits your family best. Give us a call at 317-542-7087.
Warmer Temperatures Increase Criminal Activity
It's that time of year once again: summer! Bonfires, concerts, pool days and camping are in most peoples' future when warm weather comes around. Which means you spend less time indoors and more time making memories with your friends and family. However, you being away from your home more often gives intruders an opportunity to take advantage of your home.  According to www.bsj.gov  in 2014, 10.4 million households experienced property victimizations in warmer temperatures versus colder temperatures. 
Having a security system helps you protect your home and family while still getting to do all of the things you love. We encourage our customers to get a security system that fits their specific needs.  At Circle City Security Systems we offer top of the line video surveillance footage and remote security systems so you can enjoy those concerts worry free. 
In the mean time, enjoy that beautiful weather and stay safe. Call us if you feel its time to get your home better protected. 
PH: 317-542-7087
Upgrade your home security with the latest technology
Technology is awesome, there's no disputing that. Thanks to Honeywell Total Connect™ technology, you can now protect your home or business even when you aren't there.
In this day and age, nearly everyone has a phone in their pocket, a tablet in their bag or a computer on their desk. Who would have thought that you can now monitor your home or business security using those devices. Honeywell Total Connect boasts several amazing features. One of the most useful and, well, its just really cool, features is video monitoring. If we install a total connect system in your house we can put video cameras throughout the house so you can see what is happening at your house when you're away. This is extremely useful for several reasons. First, you can keep an eye out for intruders. Another perk is that you can keep an eye on kids and pets. It will give you peace of mind to know when your kids get home safely from school or a friend's house. With summer coming, this is the best time to have it installed while the kids are home all day. Video monitoring is great for businesses too! You can keep an eye on the business and the employees at all times.
Honeywell Total Connect video monitoring is great, but it offers so much more. You can set up alerts to notify you when it detects something in your home security system. This can include: notifications for when the security system is armed or disarmed, when a safe, gun or liquor cabinet has been opened, when a flood or extreme temperature change is detected, if motion is detected somewhere that it shouldn't be, or even if a valuable object has been moved inside or outside.
All of these valuable features can be included in your Honeywell Total Connect system. Perhaps the most valuable feature is the ability to remotely control you security system. On remotely connected devices, you can arm or disarm your security system, check the status of the system, control your lights, control your thermostat and even lock your door. These features will not only make your house the most secure home on the block, but also the most efficient. For more information on Honeywell Total Connect, call us at 317.542.7087.
Test Your Sump Pump Detectors
Spring is upon us & that means it's time for more rain! With more rain comes the possibility of a flooding basement or utility room is always more likely. This is a reminder to test your sump pump detectors. We have attached some pictures to show you exactly what to do & look for so you don't wake up one morning to water all over your home!
If you have any additional questions or would like to inquire about a new pump or a replacement, please contact us below.  We look forward to hearing from you.
PH: 317-542-7087
How to Make an Emergency Plan For Your Business
A security and fire alarm system can help keep your business safe in the event of an emergency. However, even with one of our top of the line systems, it is still imperative that your company has a plan for every type of emergency. Planning for such events can be a matter of life or death, in some instances. Having a plan in place will help keep your business running smoothly.
Make a team
Simply having someone in charge of emergency plans will make organizing your plans much easier. This could be you, the business owner, a small team or even everyone in the office. At least one person needs to be an expert in all aspects of emergency planning and needs to relay that information to other employees regularly as the business or environment changes. This person or group of people should also be responsible for routinely checking emergency equipment such as smoke detectors or fire extinguishers.
Signage
Most buildings are required by law to have fire and natural disaster exits posted throughout the building. This will ensure that all employees and visitors know what to do and where to go should an emergency occur.
Fire safety
This varies from business to business. 70% of businesses that experience a fire never reopen. If you want to be part of the 30% that do, you need to take this information seriously. At the very least, smoke detectors and fire extinguishers should be placed strategically throughout the building. All exits need to be clear and free of clutter. Additionally, replace any old electrical cords as soon as possible, they're fire hazards. Businesses such as restaurants usually require additional fire extinguishing equipment and all employees should be trained on how to use them. There is specific equipment designed for grills and oil vats that can save a business. All employees should know where to exit in the event of a fire.
Natural Disaster
Your company needs to have a plan for natural disasters such as tornadoes, earthquakes, floods or blizzards. The safest place to go during a tornado is the lowest level in the building in an interior room without windows. Under a staircase is usually very safe as well. During an earthquake everyone should take cover under the nearest piece of sturdy furniture such as a desk and sit with their head down and hands covering the back of the neck. If you're in an area prone to flooding, keep up to date on weather reports and close the building if necessary. Never work through a flood as floodwaters expose dangerous electrical wires. The same can be said for extreme winter conditions. Your employees should never have to risk their lives to make it to work in a blizzard. Keep communication open and cancel or delay work for the day to keep your employees safe; they are, after all, your most valuable assets!
Crime
Make sure your workers know exactly how to handle a vandal or thief. An employee should never be afraid to come to work. Be sure that all part of the premises are secured and well lit. This means locking exterior doors where necessary and never working alone. Dealing with a thief varies from business to business but the key factor is that safety is always the first priority. You want employees that will protect your business, but security guards should be the only people that need to physically protect it. We have different security systems you can install that will protect your employees such as silent alarms and door alarms.
Communication
Communication is the core to all of the information listed above. All procedures should not be foreign to an employee; everyone needs to know exactly what to do in any situation. Setting up mass emails or mass texts to all employees will help keep them updated on all emergency situations.
Keeping your company up to date on all of these security measures will help keep your business running smoothly. For additional information on these tips or about our security systems, contact us below: